Superior Earthworks. Landscaping. Superior Service. 100% Satisfaction
Based in the hometown of Toodyay, WacWil has the ability to service commercial and residential clients statewide across rural and metropolitan areas of Western Australia. Managing all aspects of Earthworks and Landscaping, WacWil is able to offer the client the very best in everything from house pads, pre-cast concrete installation, bobcat, tipper truck work and carting through to hard landscaping, fence installation, retaining walls, turf laying, paving, bitumen driveways and much more.
Our company thrives by delivering outstanding services, incredible workmanship, honesty and 100% client satisfaction.
Every time.
Big Projects, Small Projects And Everything In Between.
Whatever your Earthworks or Landscaping needs are, contact our friendly team to discuss and/or the various options available to you and provide you with a free quote.
We are more than happy to help.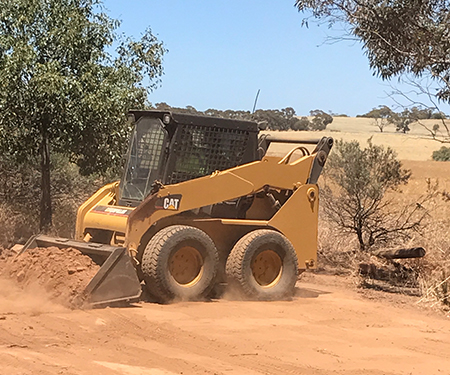 Earthworks: Some Of The Services Include
Bobcat – all types of work including: profiling
Mini Excavator Work
Grader Hire
House, shed and tank pads
Tipper Truck Work
Supply & Install Of Septic Systems and Soak Wells.
Pool Preparation
Site Levelling
Driveways
Site clean-ups
Horse Arenas & Roundyards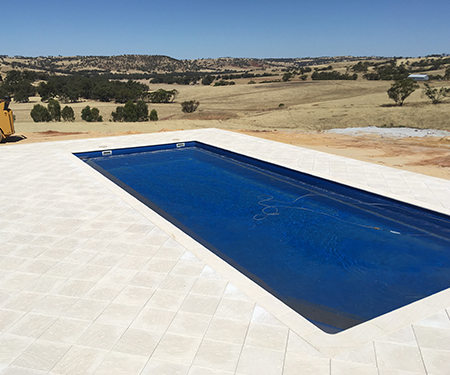 Landscaping: Some Of The Services Include
Limestone & Retaining Walls
Turf Laying – Natural and Artificial
Paving
Concreting
Fence Installation
Rock Pitching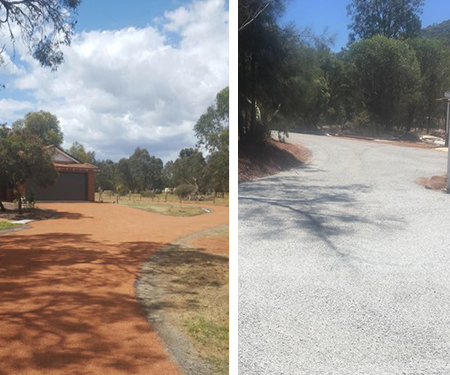 Roadbase – Laterite, Blue Metal
Concrete
Paving
Maintenance of Existing Driveway
Asphalt
Bitumen – We Specialise In Bitumen Spray-Seal
A Bitumen Spray-Seal consists of a layer of bitumen sprayed onto roadbase and then covered with an aggregate which is then rolled into the bitumen. You have the option of having a single coat or a two coat seal. We offer a Red Aggregate and a Blue Metal Aggregate.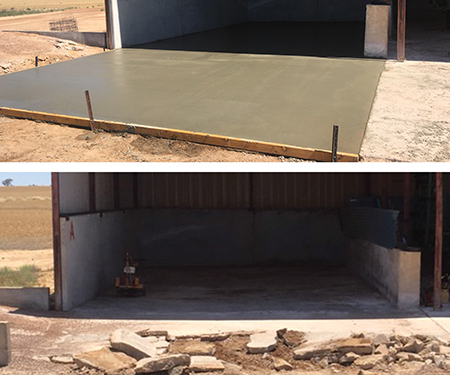 We do all types of concrete work – driveways, footpaths, crossovers.
Decorative concrete
Experts In Pre-Cast Concrete Installation – leach drains, septic tanks, culverts, soak wells, headwalls, pits, drainage pipes
We Supply Sands and Soils
Yellow
White
River Sand
Filter Rock
Laterite
Roadbase
Mulch
Garden Soils
Lawn Sand
All Screened Materials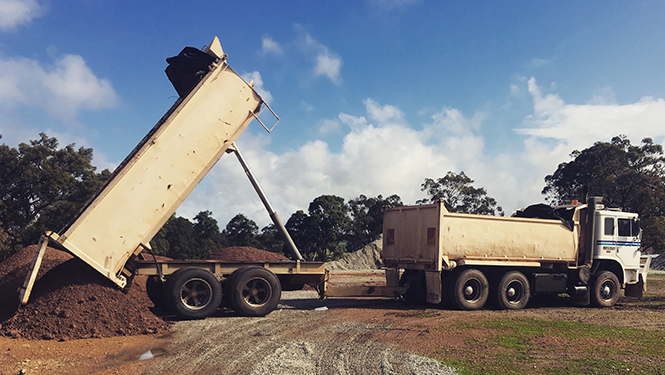 In 2016 WacWil's Director, Simon Wacura founded WacWil Landscaping And Earthworks Pty Ltd.
Prior to WacWil Simon was involved most of his life in his families Earthworks and Landscaping business and had a passion for it from an early age. He has also driven Road Trains and was in a supervisory role for a Hard Rock Quarry in Tom Price.
With years of experience, Simon has a reputation for being a great machine operator, a hard worker and a perfectionist. The WacWil Team take pride in producing top quality work.
Unparalleled knowledge and exceptional service is of paramount importance to us and underpins everything that we do.
Always.
Simon Wacura – WacWil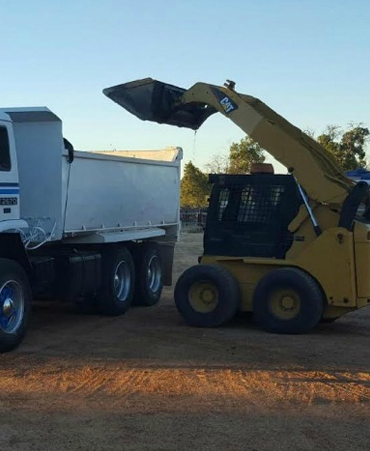 Simon came to my rescue when I was let down by another paver. He is a true gentleman and hard worker. The paving he completed is absolutely awesome and nothing is too much trouble for him. Thank you Simon from the bottom of my heart for a job exceedingly well done.
Sharon OKeefe

Over the last 12 years Simon has done lots of work for me and my family. House and shed pads, driveway, pad for pool, retaining walls, motor cross track and my fire breaks. Thanks for the job you do.
Nikki Wilkinson

Used WacWil Landscaping Clearing for house at Toodyay. Simon doing a brilliant job. Want anything done with a bobcat, use Wacca.
Lane Family

Simon was great. Very reasonable pricing. He's quickest bobcat operator I've seen going. Did firebreaks and driveway. Will definitely use and recommend him again.
Peter Lane

I have been using WacWil Landscaping & Earthmoving for the past 12 months, they have provided me with earthworks and cartage. I have been extremely happy with their work and commitment to getting to the job when planned and finishing it on time, to my satisfaction. Simon is a fantastic operator and his machines never stop, ensuring you always get great value for money!
Chris Donegan Contracting

I was the Manager of Works for the Shire of Toodyay and used Simon on a regular basis between 1990 and 2012 until I retired. I found him very prompt, good at solving problems and highly skilled with skid-steers and mini-excavators. His skills were demonstrated during Stirling Tce upgrade where he prepared the base for over 100,000 m2 of footpath often working in confined spaces beside historic buildings and around optic fibre. During that period he also assisted in the installation of 200mts of retainer-wall and excavation for the storm water drains. I and my family still use his services for quality landscaping when required.
Ashley Grundy

WacWil completely changed the front of our place – it now looks awesome. Retaining walls, paving, lawns and reticulation. All done to the highest standard and definitely increased the value of our home.
David Wall